RE-ENGINEERED ENVIRONMENTALLY FRIENDLY & RECYCLABLE FALL PROTECTION
Smart Set Safety

is a new idea in construction fall protection safety. It is the answer to your temporary barrier needs. Smart Set Safety LLC, unveiled this new technology at the 2007 World of Concrete Show in Las Vegas, and now offers your company a great option in construction fall protection that meets and or exceeds OSHA / CCOHS requirements when it is installed correctly.
The Smart Set Temporary Barrier Guard / Safety Railing System is a state of the art Safety Rail System that offers options including the Smart Post being able to be mounted on maximum 8ft centers. The Smart Post is made from injected molded plastic and engineered to be very strong, yet light weight, which make it easy to store, easy to handle, and easy to install. The wood rails slide into the Post then hand tighten the thumb screw locking them in place. No more nailing and throwing away lumber to maintain the finest in construction fall protection.
Smart Set Safety Installation With Newly Added "Smart Clamp" On Pre-cast planks, block or parapet walls & stairs!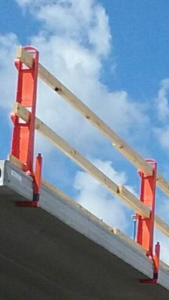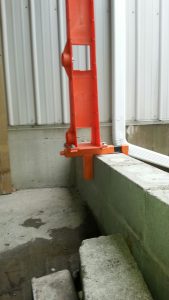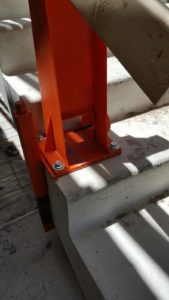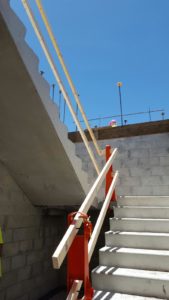 The Smart Set Pedestrian Rail System is a state of the art pedestrian traffic barrier/crowd control system that uses the Smart Post with a weighted base attached to the bottom. This makes a free standing system that can be used in unlimited places for pedestrian traffic. The system can be used with wood, plastic, or vinyl rails.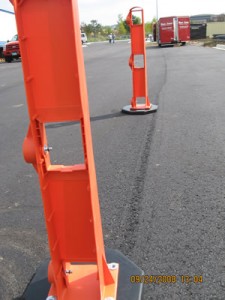 Warning! The Pedestrian Rail System should never be used for fall protection and confused with the Safety Rail System.

Smart Set Safety LLC. Venice, Florida
Patent pending.